Organic
Salon Spa
Give us a call today and book
your Hair or Spa appointment
Organic colour services,
beautiful hairdressing
Our mission at Organic Salon Spa is to deliver the highest level of service and products to our guests. We strive to be the best and offer the greatest experience through knowledge and professionalism. At Organic Salon Spa, feel Health, Beauty and Strength
The aim is for everyone who joins the salon experience to feel inspired, and guided with affection towards realizing themselves. Everything at The Salon has the aim of releasing your inner beauty and giving you more confidence in front of the world.
How we are keeping our guests safe during COVID-19

We ask that all salon guests please phone us upon arrival, you will be screened each visit with COVID-19 related questions. Once you arrive in the Salon temperature checks and hand sanitizer will be used before your service. Every stylist will maintain and sanitize there stations before and after each service, also all tools will be properly sanitized and disinfected after each use. We ask that you come prepared with your own mask, however if you do not have one, we will happily provide one to you. All of our team will be wearing masks, and regularly washing hands to keep you safe. We ask that you stay 6 ft distance when possible, there are barriers in places that require closer distance. Your health and saftey is our priority, we will change things in accordance of the health board to ensure you feel protected during your visit.
Warmest regards,
The Organic Team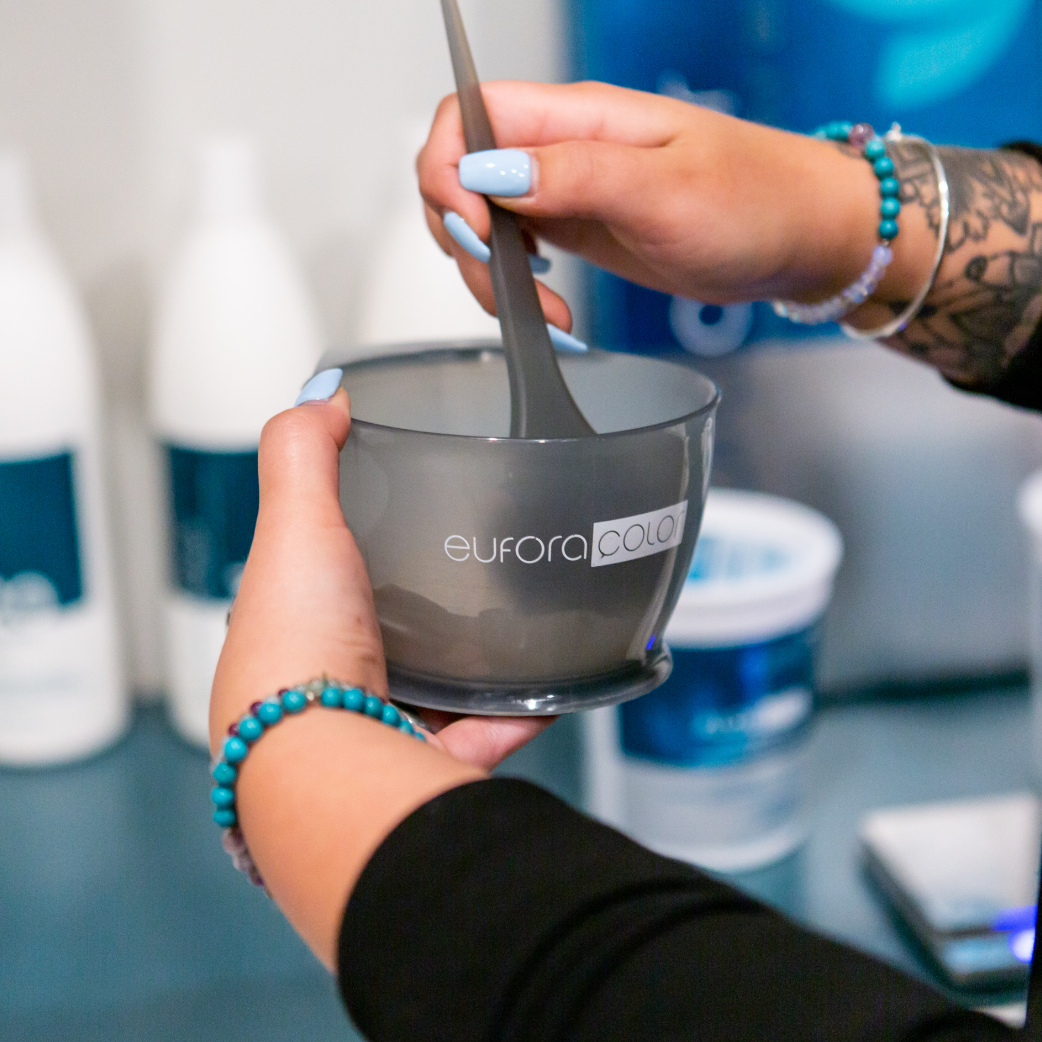 SALON HOURS:
TUES 9:30 – 5:00
WED 10:00 – 8:00
THUR 9:30 – 8:00
FRI 9:30 – 8:00
SAT 9:00 – 4:00
SUN & MON – CLOSED
Summer hours change as of June 21st. Long weekends we close early, and Saturdays are 9:00 ‐ 3:00

SALON HOURS:
TUES 9:30 – 5:00
WED 10:00 – 8:00
THUR 9:30 – 8:00
FRI 9:30 – 8:00
SAT 9:00 – 4:00
SUN & MON – CLOSED
Summer hours change as of June 21st. Long weekends we close early, and Saturdays are 9:00 ‐ 3:00