Organic
Salon Spa
Give us a call today and book
your Hair or Spa appointment
Organic colour services,
beautiful hairdressing
Our mission at Organic Salon Spa is to deliver the highest level of service and products to our guests. We strive to be the best and offer the greatest experience through knowledge and professionalism. At Organic Salon Spa, feel Health, Beauty and Strength
The aim is for everyone who joins the salon experience to feel inspired, and guided with affection towards realizing themselves. Everything at The Salon has the aim of releasing your inner beauty and giving you more confidence in front of the world.
First off  we wanted to thank each and every one of our valued guests for your support, patience and kindness. We are incredibly grateful for all of your donations, they have made a big impact. We would like to thank our guests for their patience during this time.

As many of our guests know, a member of our team Irene is currently off undergoing cancer treatment.
Unfortunately Irene will not be able to take guests until the new year. In the mean time, all of our stylists are welcoming her guests with open arms and open hearts.
Due to these unforeseen circumstances, message responses may be delayed. We are doing our best to accommodate everyone.
As we enter our busy season, we ask that all of our current guests pre book their next appointments to ensure they get their preferred appointment times.
During this time, we will be working as a team to accommodate all of Irene's guests , as well as our current clientele and new guests.
If you are a long time guest of Irene's, rest assured you are in fabulous hands with any of our stylists. Irene has left all her formulas and notes for each guest and sends her gratitude for your understanding.
We appreciate the overflow of love, gifts and patience all of our guests have been sending her way. If you'd like to leave a message for Irene we have a book at our front desk where you can write an uplifting message of support.
___________________________
The team is constantly expanding their knowledge and skills, as our team is elevating their skills and knowledge, our service menu pricing will be reflecting this .
As of October 1st, Organic Salon Spa will be enduring a price increase , as well as requiring a non-refundable 50% deposit on all colour services.
Please read more about our updated policies on our contact page.
__________________
Warmest regards,
The Organic Team
Looking to book an appointment ?
We would love to get to know a bit more about you and your hair goals in order to fit you with a stylist that best suits your needs!
Please fill out a New Guest Form to get started!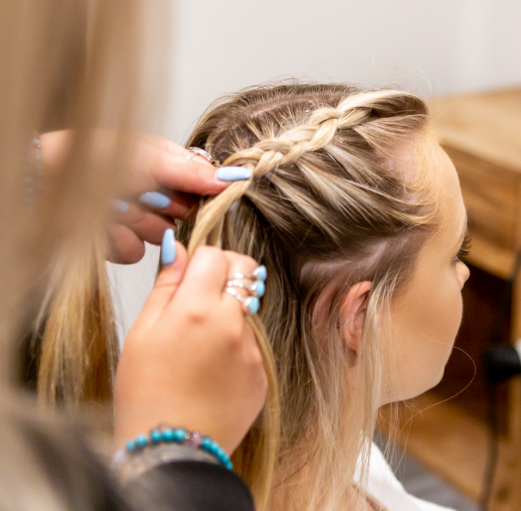 SALON HOURS:
TUES 9:30 – 5:00
WED 10:00 – 8:00
THUR 9:30 – 8:00
FRI 9:30 – 8:00
SAT 9:00 – 4:00
SUN & MON – CLOSED
Summer hours change as of June 21st. Long weekends we close early, and Saturdays are 9:00 ‐ 3:00

SALON HOURS:
TUES 9:30 – 5:00
WED 10:00 – 8:00
THUR 9:30 – 8:00
FRI 9:30 – 8:00
SAT 9:00 – 4:00
SUN & MON – CLOSED
Summer hours change as of June 21st. Long weekends we close early, and Saturdays are 9:00 ‐ 3:00